The annual ISA conference is an opportunity to engage with a diverse community of bereaved parents, academics, researchers, clinicians, and policy makers engaged in prevention, bereavement care, and advocacy for reducing stillbirths and newborn deaths. It represents a rich platform for spreading knowledge and sharing local, national and international strategies for stillbirth prevention, as it highlights multi- disciplinary approaches to preventing stillbirths in all its complexity.
The annual conference started with the aim to put stillbirths on the agenda globally and regionally, and to show that action must be taken locally. The first annual ISA conference was held in 2005, and ISA ran joint congress with the International Society for Study and Prevention of Perinatal and Infant Death (ISPID) biannually between 2010 and 2021.
The conference is open to all ISA members, and all those who are engaged in stillbirth and newborn death prevention and improvement in care for those bereaved.
The ISA 2023 conference will mark the 20th anniversary of the ISA's founding and will be hosted by the University of Sheffield from 29 June (preconference) to 2 July in Sheffield, UK.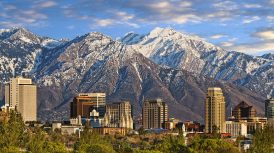 ISA Utah 2022
The ISA 2022 conference was held in Salt Lake City, Utah, from September 15th –17th, hosted by the University of Utah.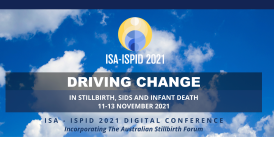 ISA Brisbane 2021
The 16th annual conference was held virtually in Brisbane 11-13 November 2021, organized by CRE Stillbirth.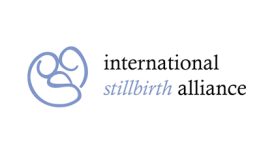 2020
The conference was canceled/postponed due to COVID-19.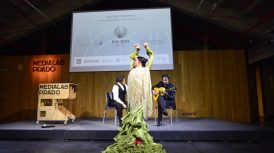 ISA Madrid 2019
The 15th annual conference was held in Madrid 4-6 October 2019, organized by ISA member Umamanita.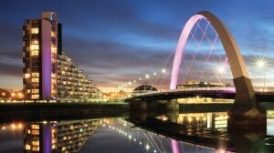 ISA Glasgow 2018
The 2018 International Conference on Stillbirth, SIDS and Baby Survival was held on the 7th – 9th June, at the Technology and Innovation Centre, University of Strathclyde, Glasgow, Scotland.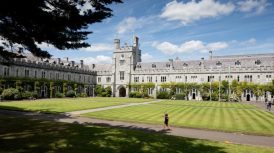 ISA Cork 2017
The International Stillbirth Alliance Conference 2017 (ISA) was for the first time held in Ireland at the University College Cork (UCC) from 22nd to 24th September 2017.
2016
ISA/ISPID International Conference in Montevideo, Uruguay, hosted by Uruguayan Society of Pediatrics, the Argentine Society of Pediatrics, Era en Abril.
2015
ISA Annual Conference in Vancouver, Canada, hosted by Still Life Canada.
2014
2014 ISA/ISPID International Conference in Amsterdam, Netherlands, hosted by Royal Tropical Institute.
2013
ISA Annual Conference in Hanoi, Vietnam, hosted by Institute for Reproductive and Family Health
2012
ISA/ISPID International Conference in Baltimore, Maryland, USA, hosted by First Candle.
2011
ISA Annual Conference in Antigua, hosted by the American University of Antigua.
2010
ISA/ISPID International Conference in Sydney, Australia, hosted by ANZSA, SIDS and Kids.
2009
ISA Annual Conference in South Africa, hosted by Priorities in Perinatal Care.
2008
ISA Annual Conference in Oslo, Norway, hosted by WHO and the Norwegian Society of Perinatal Medicine, Norwegian SIDS and Stillbirth Society, Perinatal Research Center.
2007
ISA Annual Conference in Birmingham, UK, hosted by Perinatal Institute and SANDS UK.
2006
SIDS International Conference (with ISA and ISPID) Yokohama, Japan, hosted by SIDS Family Association Japan.
2005
ISA Inaugural Conference, hosted by First Candle, Washington, USA.