ISA's defining event is our annual conference. The annual ISA conference is unique, as it is the only global conference that focuses on stillbirth; moreover, the annual conference embodies our core principle of collaboration between bereaved parents, clinicians, and researchers. The annual conference is for ALL who care about stillbirth prevention and bereavement support and seek to effect change globally.
ISA is proud to have sponsored a conference every year since 2005, supported by member organizations from around the world. The 16th annual conference was held virtually in Brisbane in 2021, organized by CRE Stillbirth. We are now in the process of adding links to all previous conferences — held in Japan, South Africa, Vietnam, the Netherlands, Ireland, Scotland, England, the US, Antigua, Norway, Australia, Canada, Uruguay and Spain. Stay tuned!
Interested in hosting an ISA conference?
For information on submitting a bid proposal, please click here.
ISA's conference protocol outlines the principles of ISA conferences, organisational structure, and more. To read the protocol, click here.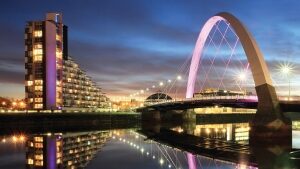 The 2018 International Conference on Stillbirth, SIDS and Baby Survival...
Read More