ISA is currently establishing regional offices to help promote and maintain ISA's work around the world. These offices are intended to work closely with ISA to support its activities at a local level.
If you would like to establish a regional office or find out more about it please
contact us
.
Western Pacific Regional Office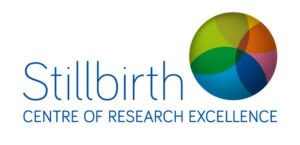 The Stillbirth Centre of Research Excellence (CRE) is located in Brisbane at the Mater Hospital Research Institute. The CRE has an extensive amount of wonderful content including e-learning resources available at 
stillbirthcre.org.au
Countries and areas included in the Western Pacific Region: Australia, New Zealand, Mongolia, China, Republic of Korea, Japan, Laos, Cambodia, Vietnam, Malaysia, Singapore, Philippines, Brunei, Palau, Papua New Guinea, Marshall Islands, Federated States of Micronesia, Nauru, Solomon Islands, Vanuatu, New Caledonia, Fiji, Tonga, Samoa, Niue, Kiribati, Cook Islands, French Polynesia, Tokelau, Guam, Pitcairn Islands, Tuvalu, Hong Kong, Macao, Wallis and Futuna and Commonwealth of Northern Mariana Islands.