Would you like to join an ISA Working Group? ISA's Scientific Advisory Committee has been expanded into groups based on specific topics and projects. We are recruiting people from different backgrounds who have an interest and expertise to contribute, including bereaved parents, researchers, clinicians, other health professionals, as well as social media and communication experts.
We are trying to get a diverse set of members for each group, and you may participate in more than one group. This diagram shows how the three Working Groups – Stillbirth Advocacy, Bereavement, Prevention and Conferences sit within the organization structure.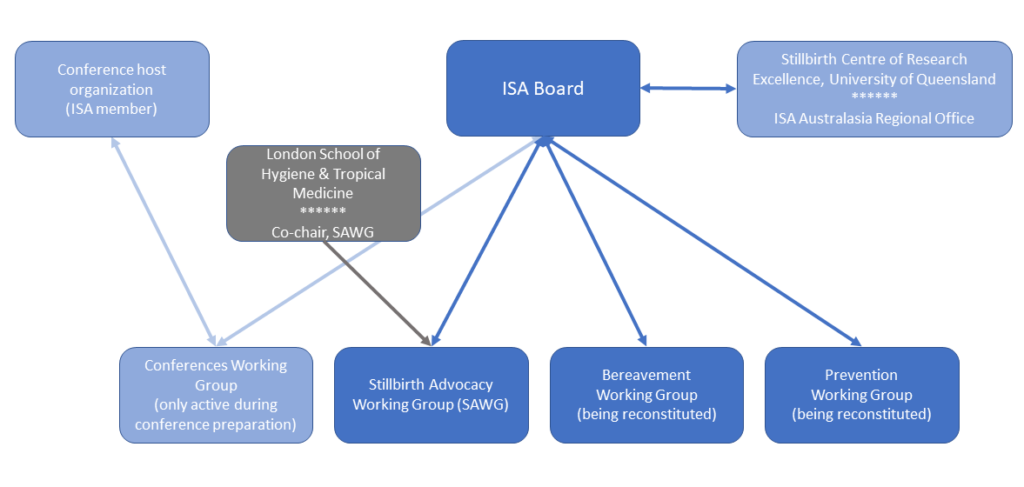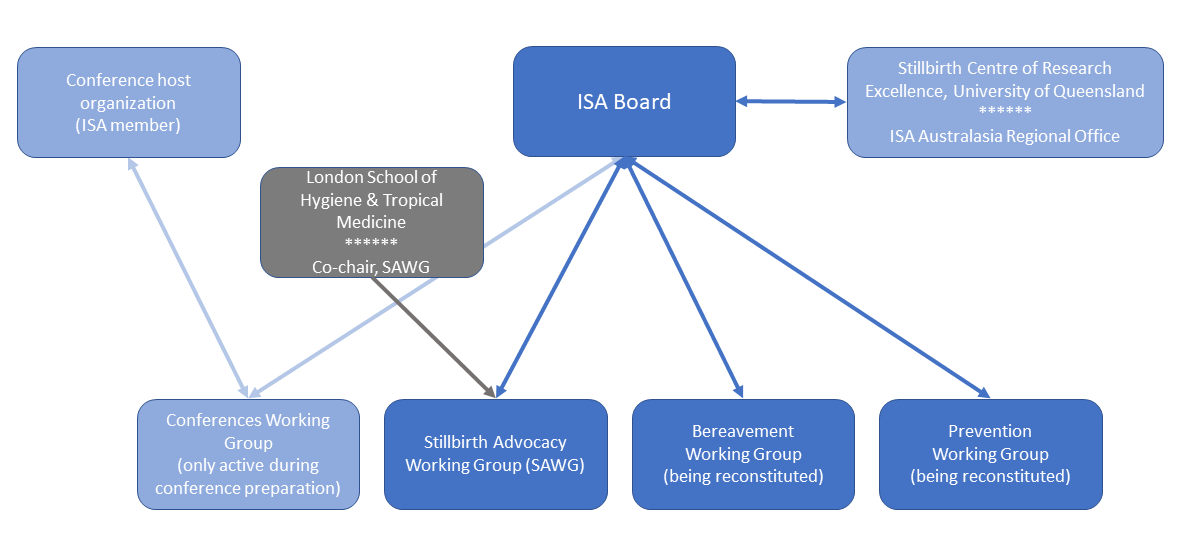 Working Groups Strategy
Learn more about the strategy including the mission and vision of the ISA Working Groups in our Strategic Plan – ISA Strategic Plan 2016-2020
Regional Advocacy Working Groups
ISA are starting regional leads for the Advocacy working group including one in India and one in Africa. Check back soon for more information on the organizations that will be leading in these regions.
Interested in joining?
People who are interested in joining a Working Group should email info@stillbirthalliance.org with the Subject: Working Group.
Group leaders will contact you with information about current activities and explore your interests in more detail.
We ask members to commit to 1 year of participation (we understand you may not be able to make every call/request). We are excited to work with those who participate actively and regularly re-evaluate membership.