The International Stillbirth Alliance Board currently comprises 12 members from nine countries, plus the ex officio chair. All Board members are volunteers and bring a wealth of qualifications and personal experiences.
Members of the Board are elected by ISA members when there is a vacancy. We are always especially interested in parents and individuals from low- and middle-income countries to join the Board!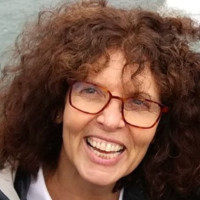 Dr. Paula Quigley is a medical doctor from Ireland, with an MSc in Maternal and Child Health. She has lived and worked overseas for the past 30 years, spanning a wide range of countries in Asia and Africa. She has helped to design, implement and evaluate health programs globally, particularly focusing on women's health and health systems strengthening. She is currently the Technical Lead for reproductive, maternal, newborn, child and adolescent health and nutrition (RMNCAH-N) for DAI Global Health and provides technical support to a variety of DAI's programs. Her particular focus of work is on quality of care in maternal and newborn health.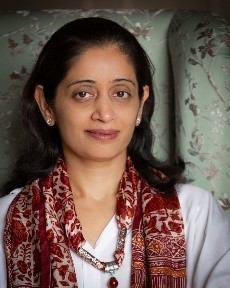 Rakhi Dandona is a public health specialist with a dual appointment at the Public Health Foundation of India, Gurugram, India, and at the Institute for Health Metrics and Evaluation, University of Washington, Seattle, USA. She has over two decades of experience in generating evidence on disease burden and risk factor distribution at the population level through epidemiological studies and in health system studies in India. Perinatal health and injuries are her major research interests, with a focus on epidemiology and broader determinants of neonatal mortality, stillbirths, road injuries, and suicides. Mental health dimensions of perinatal mortality and suicide are a particular interest. Rakhi's work as part of evaluations of large-scale neonatal health interventions in the Indian states of Bihar and Uttar Pradesh has generated robust evidence for stillbirth estimation and brought attention to the health system-related risk factors for stillbirths in India. Rakhi is Chair of the Global Burden of Disease Study India Injury Expert Group for the India State-Level Disease Burden Initiative. She has published widely with over 250 peer-reviewed publications and has held several research grants including from the Wellcome Trust, UK and the National Institutes of Health, USA. Rakhi is an Associate Editor for Injury Prevention, and serves on the Editorial Advisory Board of The Lancet Psychiatry and The Lancet Public Health. She has previously served as Associate Professor at the University of Sydney School of Public Health and Head of Research at the George Institute for International Health India. She obtained her PhD from the University of Melbourne.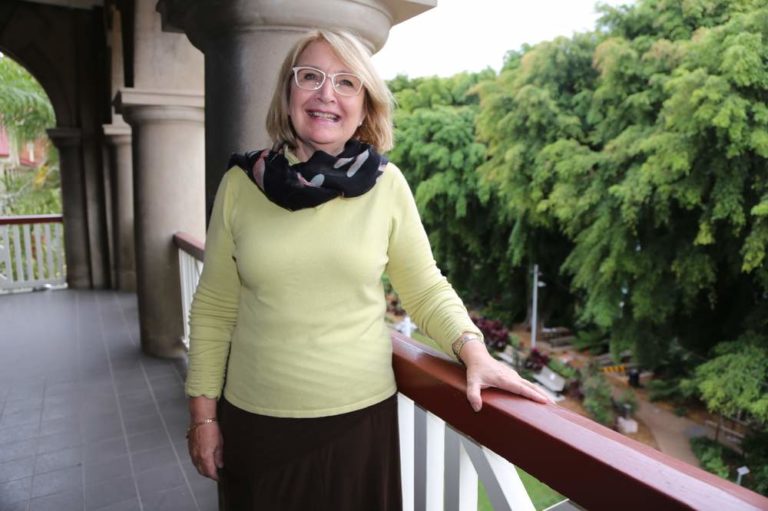 Professor Vicki Flenady leads the Australian National Health and Medical Research Council (NHMRC) Centre of Research Excellence which aims to reduce stillbirths and improve care for families when a child is stillborn through high quality research and raising community awareness. Vicki was lead author on The Lancet's stillbirth series in 2011 and 2016. Vicki's research currently focused on stillbirth prevention through better understanding of causal pathways and risk factors and is currently leading a large-scale trial on a mobile phone app for women on fetal movements to reduce stillbirth rates. With a clinical background in midwifery and neonatal nursing and masters and PhD in perinatal epidemiology in stillbirth prevention, Vicki has a keen interest in addressing evidence practice gaps in maternity care. Vicki is an active member of the International Stillbirth Alliance.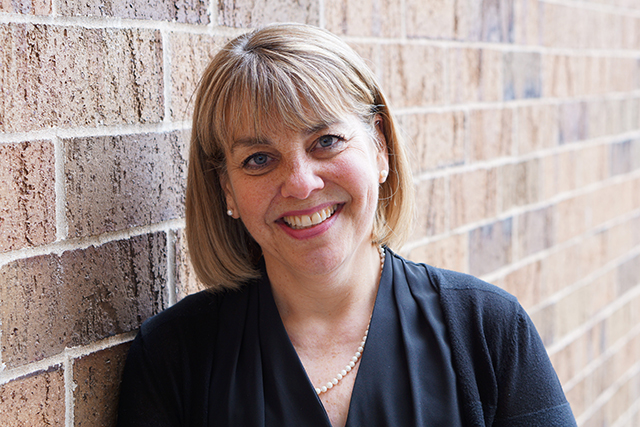 Sue's nursing and teaching career spans over 35 years. She has done research in the area of perinatal bereavement and works as a Perinatal Nurse Navigator at Maple Grove Hospital, with families who have experienced the early or late loss of a baby. She is also an adjunct nursing professor at Bethel University and has practiced maternal child nursing in a variety of settings. Sue has led nursing conferences in the US, Spain, and Uganda. She, along with a colleague, began a program in Uganda "Birth with Dignity". The program educates and trains midwives and physicians in high risk perinatal care and bereavement care for families who suffer a stillbirth. Sue resides in the Twin Cities of Minnesota with her husband and family.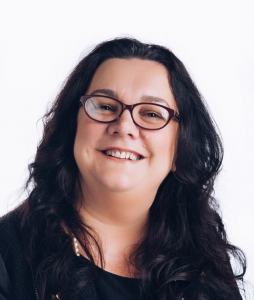 Dr. Margaret Murphy is a Lecturer in Midwifery, School of Nursing and Midwifery, University College Cork, Ireland. Her doctoral thesis explored couples' experiences of pregnancy following stillbirth using Interpretative Phenomenological Analysis. She is a member of the Pregnancy Loss Research Group, Cork University Maternity Hospital and co-authored the Irish National Bereavement Education Standards (2019). She lectures in bereavement education to undergraduate and postgraduate healthcare professionals. She is a Registered Midwife and Registered General Nurse, and has extensive senior clinical experience in all aspects of Midwifery, and Neonatal Intensive Care.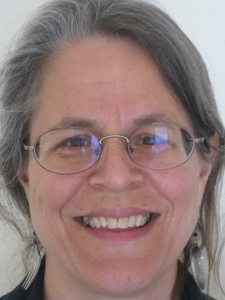 ISA Board Ex Officio Chair
Ms. Leisher spent 25 years working on global poverty alleviation in Asia, Africa and Central America. She was a Peace Corps volunteer in Nepal, spent 10 years in Vietnam where she was Country Representative for Oxfam Hong Kong, and was director and then vice-president for programs of Trickle Up, an NGO focused on reduction of extreme poverty. She is an honorary research fellow at the Mater Research Institute of the University of Queensland, Australia and holds an MA in international economics and social change & development from Johns Hopkins University and an MSc in epidemiology from the London School of Hygiene and Tropical Medicine. She is currently a doctoral student in epidemiology at Columbia University; her dissertation focuses on maternal stress and stillbirth. Ms Leisher is the mother of three living sons and Wilder Daniel, stillborn on July 13, 1999, with no cause found.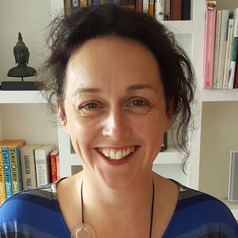 Adrienne is a Neonatal Staff Specialist in the RPA centre for newborn care and an NHMRC Early Career Research Fellow at the University of Sydney. She has a Masters of Public Health and a PhD on risk factors for stillbirth. She is particularly interested in perinatal topics with a public health impact that have the potential to improve pregnancy and newborn outcomes. Adrienne is Deputy Chair of the National Scientific Advisory Group of SIDSandKIDS to increase their stillbirth advocacy, a member of the IMPACT network for improving health through perinatal clinical trials, represents NSW on the National Perinatal Mortality Report project and has close links with perinatal consumer groups such as Miracle babies and the Stillbirth Foundation Australia. She is an avid supporter of evidence based policy and practice and is passionate about translating research into clinical care. Adrienne is Project Lead for the Charles Perkins Centre's BABY1000 Cohort Study. BABY1000 will provide a major contribution to knowledge regarding early life predictors of health and disease and the interventions that will ultimately improve health for our future generations Senior Lecturer Obstetrics, Gynaecology and Neonatology Central Clinical School NHMRC Early Career Fellow Charles Perkins Centre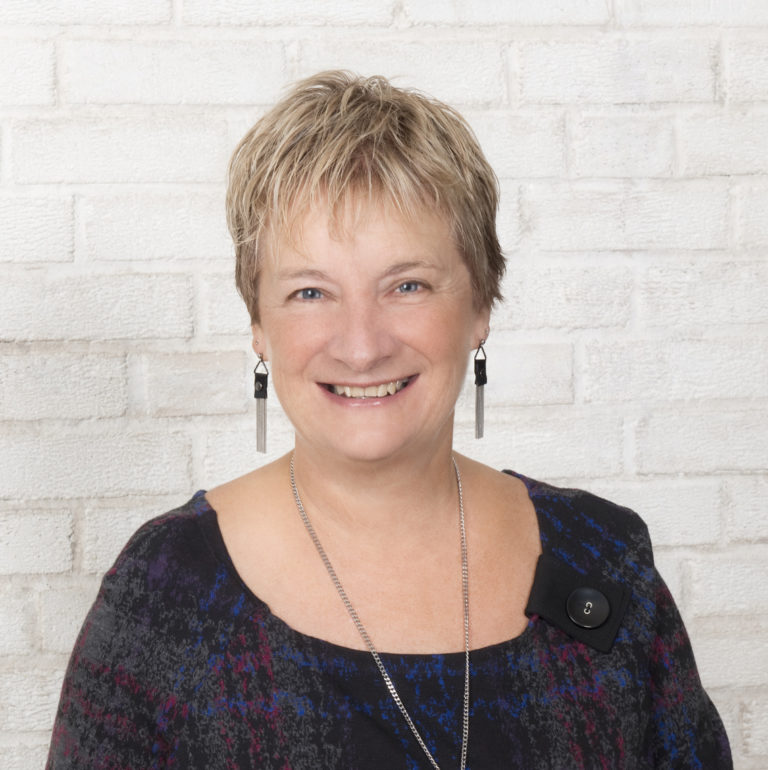 Prof. Francine de Montigny
Professor Francine deMontigny leads the International Fatherhood Research Group, the Fatherhood, Family and Society research team and is Director of the Centre for Studies and Research on Family Intervention (CERIF) at Université du Québec en Outaouais (Quebec, Canada). She has a master degree in nursing sciences, a doctorate and postdoctorate diploma in psychology. She holds the Canada Research Chair on Family Psychosocial Health, and is a Senior Fellow of the Fonds Québécois de recherche en santé. Her research focuses on the continuum of services and support for parents and extended family members after an early or late bereavement loss to improve fathers and mothers' mental health. She has authored numerous publications, national guidelines, online documentaries, books and book chapters. She has developed, offered and evaluated several training workshops to enhance care in the emergency department, or implement father inclusive practices throughout the bereavement continuum. As a facilitator of bereavement support group, and "Pregnancy after bereavement" support group, Francine is keen on developing guidelines to support the implementation of these types of services. Her actual research aims to evaluate the effects of attending bereavement groups on individual and family functioning. She is also co-authoring research examining how the work environment can develop strategies to improve recognition of perinatal bereavement.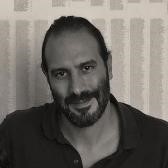 Alfredo Vannacci is a medical doctor specializing in medical toxicology, with a PhD in pharmacology and toxicology. He is Associate Professor of Pharmacology and Toxicology at the University of Florence and his main fields of research and teaching are adverse drug reactions, pharmacovigilance and pharmacoepidemiology, with particular reference to perinatal toxicology and drug safety during pregnancy and breastfeeding.
In 2006, after the stillbirth of his second son Lapo, Alfredo founded the first Italian charity for perinatal loss support: CiaoLapo (in Italian 'ciao' means both hello and goodbye) together with his wife Claudia Ravaldi, a psychiatrist and psychotherapist, and current president of CiaoLapo.
Alfredo leads the Perinatal Research Laboratory (PeaRL) jointly constituted by the CiaoLapo Foundation and the Department of Neurosciences, Psychology, Drug Research and Child Health of the University of Florence. PeaRL aims to promote basic, pre-clinical, clinical, psychological and epidemiological research in the field of perinatal health. With CiaoLapo, Alfredo has been a member of the International Stillbirth Alliance since 2007; his main interests are epidemiology and prevention of stillbirth, psychological implications of perinatal loss, and promotion of appropriate bereavement care.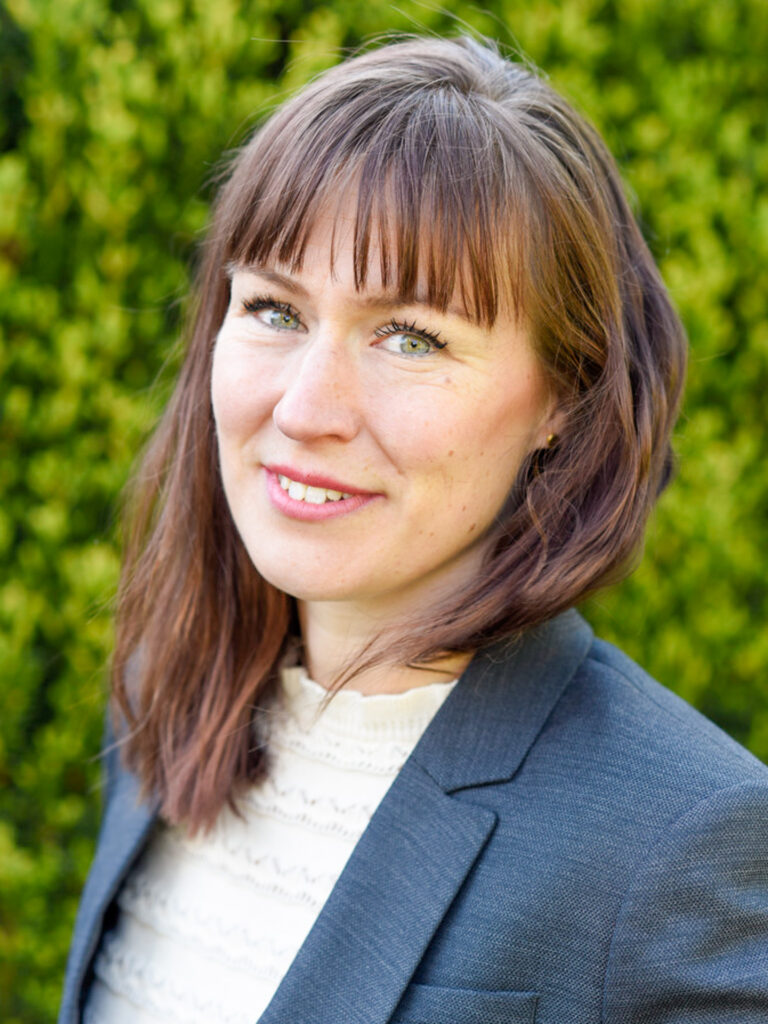 Sofia is a mother of three children. Her son August was stillborn in week 41, 2013. She has served five years as board member for the Swedish Infant Death Organization Spädbarnsfonden with responsibility of advocacy and strategic planning.
Sofia has a degree in Political Science and works for the Swedish Ministry of Justice. She has a background within politics and public affairs including experiences from the Swedish Parliament and government agencies.
Sofia contributes with a parents perspective in the work for ending preventable stillbirth and ensuring that all parents and families are offered a respectful post-stillbirth bereavement care and support.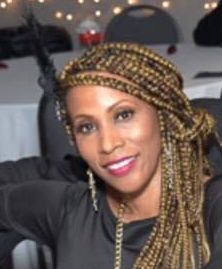 In 2005, Nicole experienced the loss of her stillborn daughter, Skye. Within months of Skye's death, she began speaking to audiences nationally, and then internationally, about providing comprehensive psychosocial support for families who are grieving the death of a baby. From this and other personal grief experiences, Nicole founded Ok2Grieve, an organization established to inspire the world at large to see loss and unresolved grief from a broader perspective. Understanding that loss extends beyond the death of a person, she is currently expanding her outreach through the Respect My Story™ initiative, a blog sharing people's stories of loss, hope and inspiration. Nicole has undertaken various documentary projects spanning pregnancy loss and racial disparities in healthcare. She served as an associate producer of The Color of Care, a documentary film produced by Oprah Winfrey's Harpo Productions and directed by Yance Ford in partnership with the Smithsonian Channel. As a recognized subject matter expert, Nicole has appeared on various podcasts and has addressed diverse audiences as a conference speaker and panelist. Nicole is a Social Work Health Futures Lab Fellow, focusing on prolonged grief for the Portland State University School of Social Work project funded by the Robert Wood Johnson Foundation. She received a Master's Degree in Social Work from Columbia University and a certificate in non-profit management from Georgetown University.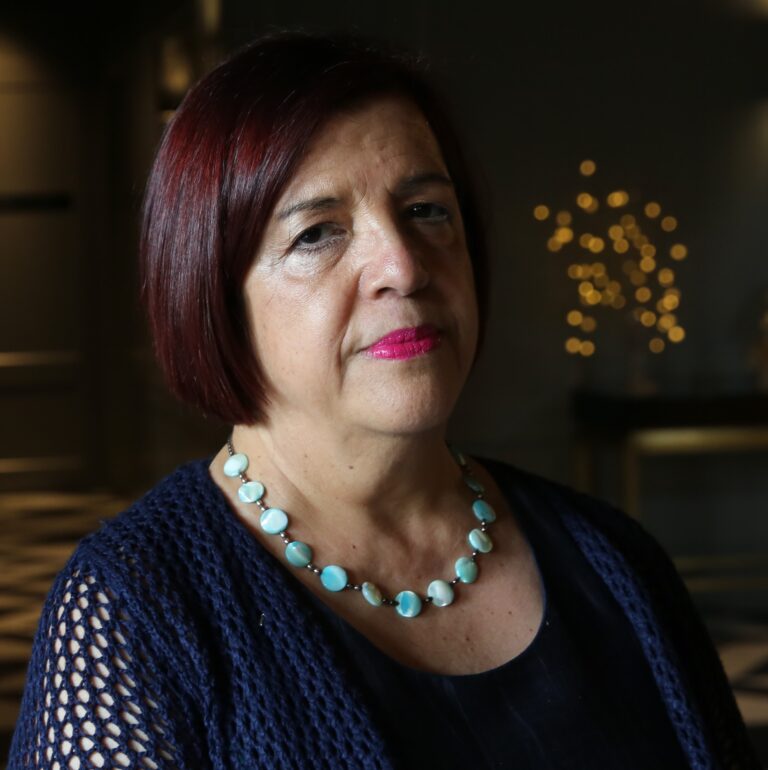 Professor Marta C Cohen OBE is a paediatric and perinatal pathologist. Originally from Argentina, where she studied medicine and trained in general pathology, she finished her training in paediatric pathology in Cape Town, South Africa. After returning to Argentina she settled in Sheffield (UK), where she is a Consultant, Head of Department and Clinical Director of Pharmacy, Diagnostics and Genetics at Sheffield Children's NHS FT. She was president of the International Paediatric Pathology Association (IPPA), former Director of the 5-years Post Graduate Course in paediatric and Perinatal Pathology ran by IPPA and current Council member of the European Society of Pathology. She is an Honorary Professor at the University of Sheffield, and has authored numerous books and papers on the field, published in peer-reviewed journals. Her field of interests include placental pathology, investigation of stillbirths, neonatal and infant deaths and post-graduate education.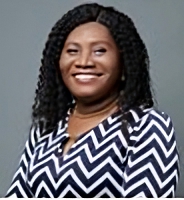 Dr. Linda A. Vanotoo is a seasoned health professional with over 35 years in health care provision and management; she has been in management position at various levels of health care over a long period of time and she has performed exceptionally at each level. Currently, she is the Country Director for the USAID funded , Health System Strengthening Accelerator (Accelerator) programme in Ghana. She is the CEO for Sound Health and Investment Consultancy Service and Founder / CEO for the NGO, Promise Initiative Ghana. Dr. Linda Amarkai Vanotoo is married with four children. Dr. Linda Vanotoo is the former Regional Director of Health Service for the Western and Greater Accra Regions. She holds several degrees and certificates including BSc Human Biology; MBChB; Master of Tropical Paediatrics; Applied Epidemiology; Surveillance for management of Public Health Interventions; Reproductive Health and Development: Analytic Skills for Policy and Programmes; and Executive Masters in Business Administration. Dr. Linda A. Vanotoo has PhD in Public Health from the School of Public Health, University of Ghana, Legon. Her area of study was "Contributors to intrapartum fetal deaths in six selected hospitals in the Greater Accra Region." She is a Fellow of the Ghana College of Physicians where she serves as a part time lecturer and the coordinator for the Family and Reproductive Health course. Dr. Vanotoo is a member of the International Stillbirth Alliance and Board member for the Stillbirth Advocacy Working Group. She is a trained life coach.