Advice on the Coronavirus (COVID-19) and pregnancy
The International Stillbirth Alliance is closely following the latest global data, research and advisories related to the Coronavirus (COVID-19). We recognize that this is a particularly stressful time for pregnant women, their families and also their care providers. The impact of miscarriage, stillbirth or neonatal death, if they occur, may be heightened due to isolation measures in place. Over-burdened services may affect the ability of health providers to give adequate bereavement support at this time, as well as adequate support for subsequent pregnancies. The situation with this new viral infection continues to evolve rapidly and the online links provided here are being updated regularly as new information becomes available.
Advice for pregnant women
There is increasing evidence of worse outcomes for pregnant women and their babies – see below for research studies on this topic.
Pregnant women should get vaccinated and check with their usual local health provider – midwife, GP/family physician or obstetrician – on the scheduling of antenatal/prenatal clinic visits in case of changes due to Coronavirus (COVID-19) precautions.
Pregnant women concerned about exposure or who have symptoms indicating possible infection with Coronavirus (COVID-19) should follow the recommended advice for COVID-19 in your country and contact their midwife, obstetrician or GP/family physician without delay.
Pregnant women who experience reduced movement of their baby should contact their midwife, obstetrician or GP/family physician without delay.
Due to the chance of person-to-person transmission of the virus, there may be an increased risk of newborn infection for women birthing with COVID-19, requiring the baby to be carefully assessed and managed appropriately.
Pregnant women are advised to abide by social isolation measures put in place by your government.
See here for updated guidance for vaccination during pregnancy from American College of Obstetricians & Gynecologists and from the Centre for Disease Control (CDC)
With evidence that the virus spreads from person to person, strict hygiene can help to prevent infection. The following established precautions are recommended:
Practice good hand hygiene – wash your hands regularly with soap and water for at least 20 seconds, particularly after going to the toilet and before eating food. Alcohol-based hand rub is an acceptable alternative.
Cover your nose and mouth with a tissue when coughing or sneezing, or cough or sneeze into the crook of your elbow and encourage others to do the same. Make sure you put the tissue into a bin and then wash your hands afterwards.
Avoid touching your eyes, nose and mouth.
Where possible, keep two metres away from everyone outside your immediate household.
From WHO: COVID-19 MODULE in the SAVE DELIVERY APP
The new COVID-19 module was created to ensure that health care workers providing essential SRHR and MNH services have access to up-to-date information on how to minimize exposure to COVID-19, both for themselves and their clients. The module includes an instructional video focused on Infection Prevention (relevant for all health care workers), as well as clinical checklists and information for midwives and other skilled health personnel providing care during childbirth to answer questions that may arise when counseling and caring for clients during the COVID-19 pandemic, including information on breastfeeding and vertical transmission.
HOW TO ACCESS the NEW COVID-19 MODULE
The COVID-19 module is available within the Global English and will soon be available within the Global French versions of the Safe Delivery App too.  To gain access to the new module on COVID-19, you need:
Search for Safe Delivery App in Google Play or App store
Click Download – the App is free of charge
Open the App and select language version – the COVID-19 content is in the global English version
If you already have the Safe Delivery App on your phone: Update the App and the COVID-19 module will appear in the global English version
Advice and resources for those who are bereaved:
For women and families who have a pregnancy loss, in addition to the grief and pain felt, the social distancing requirements of Coronavirus (COVID-19) may exacerbate feelings of isolation. The following information may be helpful to you:
Seek care by phone from your regular health provider if you are feeling overwhelmed.
Talk to your family and friends by phone, video or social media.
Remember the importance of rest, diet, exercise, sleep, grieving process and physical care.
Seek further local support resources online. You may wish to reach out to ISA member organizations in your home country for further information. Other information is available on our Resources tab.
Additional resources for bereavement care in COVID-19:
Online resources that are being regularly updated:
Global resources:
National resources:
Bereavement support:
General parenting support:
Infographics, training, webinar recordings and other tools:
Recently published research on COVID-19 and pregnancy outcomes:
Disclaimer: ISA notes the limitations inherent in even the best studies at the moment, for example, relatively early stage of the pandemic in some contexts, small sample sizes, lack of clarity on whether results from one context are generalizable to other contexts, need for replication of results by other studies, need for medical experts to interpret results, etc. It is crucial for all pregnant women and those who are considering pregnancy to continue to consult your own caregiver for your individual care as they will know your specific risk factors and situation and be best able to advise you
Severe COVID-19 in pregnancy is almost exclusively limited to unvaccinated women – time for policies to change – comment in Lancet Regional Health Europe, Jan 2022
Preliminary Findings of mRNA Covid-19 Vaccine Safety in Pregnant Persons and a commentary on the article
V-safe Pregnancy Registry paper on spontaneous abortions
DeSisto CL, Wallace B, Simeone RM, et al. Risk for Stillbirth Among Women With and Without COVID-19 at Delivery Hospitalization — United States, March 2020–September 2021. MMWR Morb Mortal Wkly Rep 2021;70:1640–1645. DOI: http://dx.doi.org/10.15585/mmwr.mm7047e1external icon
Maternal and perinatal outcomes of pregnant women with SARS-CoV-2 infection at the time of birth in England: national cohort study. AJOG May 2021
Maternal and Neonatal Morbidity and Mortality Among Pregnant Women With and Without COVID-19 Infection: The INTERCOVID Multinational Cohort Study. JAMA Network April 2021
Effects of the COVID-19 pandemic on maternal and perinatal outcomes: a systematic review and meta-analysis, Lancet March 2021
The Maternal Mental Health Alliance has published a new report: Maternal mental health during a pandemic: A rapid evidence review of Covid-19's impact Click here for the executive summary and here for the full report.
Psychosocial experiences of postnatal women during the COVID-19 pandemic. A UK-wide study of prevalence rates and risk factors for clinically relevant depression and anxiety
Provisional analysis of births occurring between January and September 2020 in England and Wales using NHS birth notifications to explore possible effects of the coronavirus (COVID-19) pandemic on live births, stillbirths, gestational age, birthweight and place of birth
Characteristics and outcomes of neonatal SARS-CoV-2 infection in the UK: a prospective national cohort study using active surveillance
Impact of COVID-19 mitigation measures on the incidence of preterm birth: a national quasi-experimental study
An initiative to evaluate the safety of maternal bonding in patients with SARS-CoV-2 infection
Clinical manifestations, risk factors, and maternal and perinatal outcomes of coronavirus disease 2019 in pregnancy: living systematic review and meta-analysis
Neonatal management and outcomes during the COVID-19 pandemic: an observation cohort study
Change in the Incidence of Stillbirth and Preterm Delivery During the COVID-19 Pandemic
SARS-CoV-2 can infect the placenta and is not associated with specific placental histopathology: a series of 19 placentas from COVID-19-positive mothers
Reduction in preterm births during the COVID-19 lockdown in Ireland: a natural experiment allowing analysis of data from the prior two decades.
Effect of the COVID-19 pandemic response on intrapartum care, stillbirth, and neonatal mortality outcomes in Nepal: a prospective observational study
Estimating the Potential Impact of COVID-19 on Mothers and Newborns in Low- and Middle-Income Countries
Characteristics and outcomes of pregnant women admitted to hospital with confirmed SARS-CoV-2 infection in UK: national population based cohort study. BMJ 2020;369:m2107
Clinical Findings and Disease Severity in Hospitalized Pregnant Women With Coronavirus Disease 2019 (COVID-19)
Outcome of Coronavirus spectrum infections (SARS, MERS, COVID 1 -19) during pregnancy: a systematic review and meta-analysis
Pregnancy and Perinatal Outcomes of Women With Coronavirus Disease (COVID-19) Pneumonia: A Preliminary Analysis
Covid-19: Nine in 10 pregnant women with infection when admitted for delivery are asymptomatic, small study finds
Coronavirus disease 2019 (COVID-19) in pregnant women: A report based on 116 cases
Coronavirus Disease 2019 Among Pregnant Chinese Women: Case Series Data on the Safety of Vaginal Birth and Breastfeeding
COVID19 during pregnancy: a systematic review of reported cases
Clinical features and obstetric and neonatal outcomes of pregnant patients with COVID-19 in Wuhan, China: a retrospective, single-centre, descriptive study
Ongoing research initiatives
Silverio, S.A., Davies, S.M., Christiansen, P. et al. A validation of the Postpartum Specific Anxiety Scale 12-item research short-form for use during global crises with five translations. BMC Pregnancy Childbirth 21, 112 (2021). https://doi.org/10.1186/s12884-021-03597-9
Research to Be Conducted on COVID-19 in Pregnant Women
A research division at HealthPartners Institute has received $2 million from the federal government to monitor the safety of new COVID-19 vaccines for pregnant women and their babies, according to the Minneapolis Star-Tribune. "All data suggests that the vaccines should be safe—we don't have evidence of any specific risks," HealthPartners researcher Dr. Elyse Kharbanda said. "It's just that we need to do these studies in order to have the evidence."
What We Know About Vaccines for Pregnant and Lactating Women
Economist Emily Oster has a helpful Q&A breaking down the effects of the vaccine on those who are pregnant or lactating. "…We have no systematic data on these vaccines in pregnant people," she writes. "This doesn't mean, however, that we know nothing."
International Perinatal Outcomes in ther Pandemic Study (iPOP) The global iPOP study will investigate the impact of pandemic lockdowns on preterm birth and other perinatal outcomes, and assess the underlying causative factors.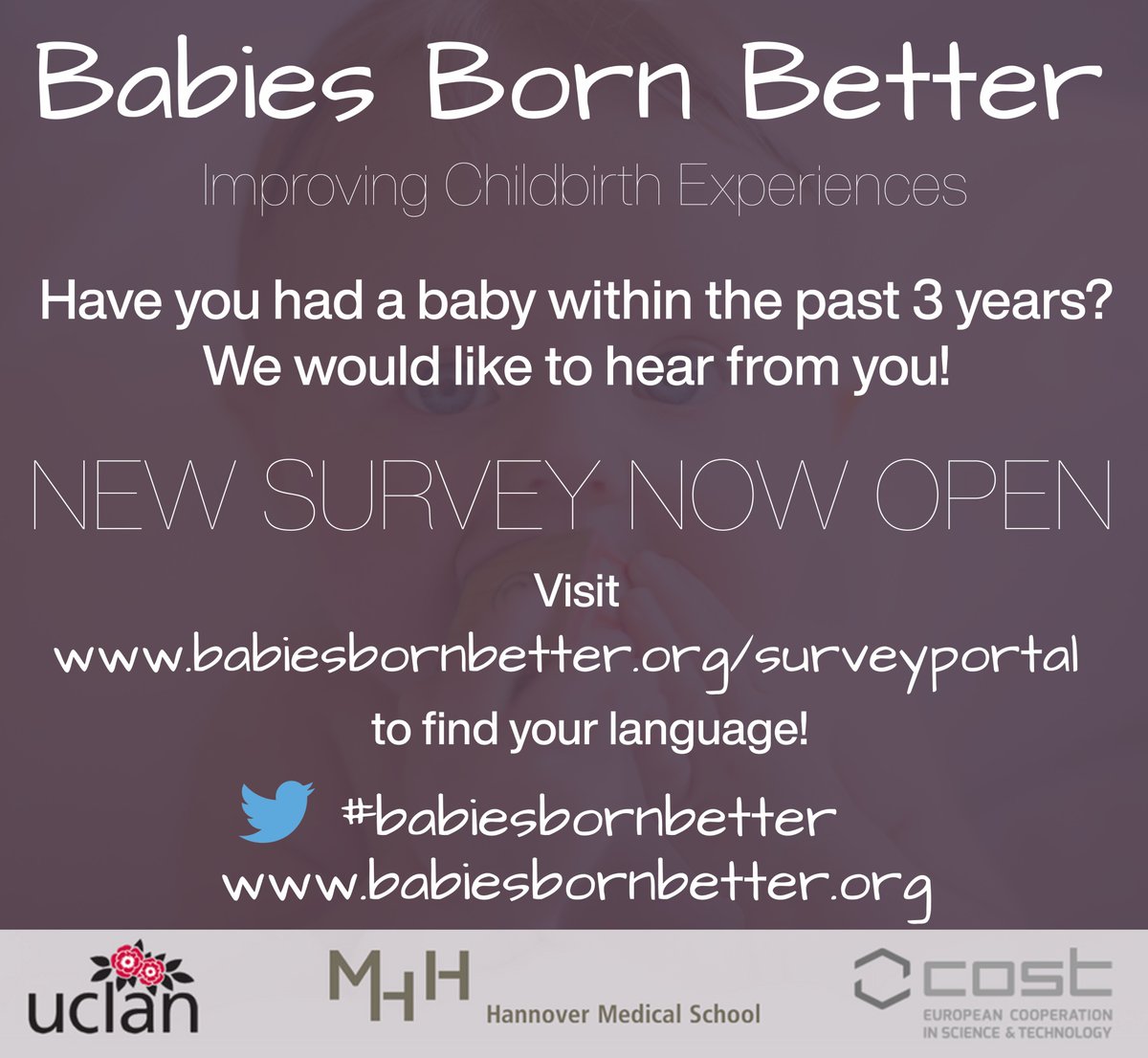 Global survey for maternity providers which seeks to capture, document, and understand how the COVID-19 outbreak is affecting health professionals working to support women and their newborns
How ISA Board members are contributing during the COVID-19 pandemic:
Dr. Paula Quigley is providing regular updates on COVID-19 to DAI Global Health projects, especially on potential effects related to maternal, newborn and child health in low- and middle-income country settings. In addition, she is part of fundraising activities to enhance the response to COVID-19 in Africa.
Dr. Sanne Gordijn, an obstetrician in the Netherlands, is collecting maternal and fetal specimens from COVID positive pregnant women and their offspring  for storage in an existing obstetric biobank, including maternal and umbilical cord blood and placental (fresh) tissue. Later on, specific research questions will be formulated. This collection is in collaboration with other Dutch academic centers that all use the same sampling protocol.
Dr. Dimitrios Siassakos, an obstetrician in the UK, is collecting and analyzing placental tissue from COVID-19 positive pregnancies. With his group, he also is planning to collect data on women who are COVID-19 positive and pregnant after IVF.
Dr. Margaret Murphy, midwife academic researcher and member of the Pregnancy Loss Research Group at University College Cork in Ireland, is working with the Group to collate and contribute resources on COVID-19 and pregnancy loss to Ireland's Health Service Executive.