Advice on the Coronavirus (COVID-19) and pregnancy
Updated January 07, 2021
The International Stillbirth Alliance is closely following the latest global data, research and advisories related to the Coronavirus (COVID-19). We recognize that this is a particularly stressful time for pregnant women, their families and also their care providers. The impact of miscarriage, stillbirth or neonatal death, if they occur, may be heightened due to isolation measures in place. Over-burdened services may affect the ability of health providers to give adequate bereavement support at this time, as well as adequate support for subsequent pregnancies. The situation with this new viral infection is evolving rapidly and the online links provided here are being updated regularly as new information becomes available.
In general, most people who contract Coronavirus (COVID-19) experience mild symptoms and recover easily. Deaths from Coronavirus (COVID-19) are largely confined to the elderly and those with underlying medical conditions. There is currently no vaccination for the Coronavirus (COVID- 19) or specific treatment for Coronavirus. (WHO: https://www.who.int/health-topics/coronavirus#tab=tab_1)
Pregnant women can be susceptible to infections as part of normal pregnancy-related changes. There is currently limited information about the virus in pregnant women. However, pregnant women do not appear to be more susceptible to Coronavirus (COVID-19) than other individuals, and the available data suggest that the large majority of women, whether pregnant or not, who contract Coronavirus (COVID-19) are likely to experience only mild or moderate flu-like symptoms. To date there is limited information about women who contracted Coronavirus (COVID-19) during pregnancy and the outcomes of those pregnancies, however new studies are constantly being published. However, women with other co-existing medical illnesses, such as hypertension, diabetes and severe asthma, who could be infected with Coronavirus (COVID-19), for instance through exposure to family members who have tested positive or exhibit Coronavirus (COVID-19) symptoms, require special attention and should make sure they seek medical help early.
To receive a weekly update on COVID-19 from WHO, sign up here
Pregnant women should check with their usual local health provider – midwife, GP/family physician or obstetrician – on the scheduling of antenatal/prenatal clinic visits in case of changes due to Coronavirus (COVID-19) precautions.
Pregnant women concerned about exposure or who have symptoms indicating possible infection with Coronavirus (COVID-19) should follow the recommended advice for COVID-19 in your country and contact their midwife, obstetrician or GP/family physician without delay.
Pregnant women who experience reduced movement of their baby should contact their midwife, obstetrician or GP/family physician without delay. At this stage, it is unclear whether there is an increased risk of miscarriage or stillbirth from Coronavirus (COVID-19).
For women who contract COVID-19 during pregnancy, the symptoms are usually mild. With the information currently at hand, it is unclear whether the baby is at increased risk during pregnancy.
Due to the chance of person-to-person transmission of the virus, there may be an increased risk of newborn infection for women birthing with COVID-19, requiring the baby to be carefully assessed and managed appropriately.
Pregnant women are advised to abide by social isolation measures put in place by your government.
With evidence that the virus spreads from person to person, strict hygiene can help to prevent infection. The following established precautions are recommended:
Practice good hand hygiene – wash your hands regularly with soap and water for at least 20 seconds, particularly after going to the toilet and before eating food. Alcohol-based hand rub is an acceptable alternative.
Cover your nose and mouth with a tissue when coughing or sneezing, or cough or sneeze into the crook of your elbow and encourage others to do the same. Make sure you put the tissue into a bin and then wash your hands afterwards.
Avoid touching your eyes, nose and mouth.
Where possible, keep two metres away from everyone outside your immediate household.
From WHO: COVID-19 MODULE in the SAVE DELIVERY APP
The new COVID-19 module was created to ensure that health care workers providing essential SRHR and MNH services have access to up-to-date information on how to minimize exposure to COVID-19, both for themselves and their clients. The module includes an instructional video focused on Infection Prevention (relevant for all health care workers), as well as clinical checklists and information for midwives and other skilled health personnel providing care during childbirth to answer questions that may arise when counseling and caring for clients during the COVID-19 pandemic, including information on breastfeeding and vertical transmission.
HOW TO ACCESS the NEW COVID-19 MODULE
The COVID-19 module is available within the Global English and will soon be available within the Global French versions of the Safe Delivery App too.  To gain access to the new module on COVID-19, you need:
Search for Safe Delivery App in Google Play or App store
Click Download – the App is free of charge
Open the App and select language version – the COVID-19 content is in the global English version
If you already have the Safe Delivery App on your phone: Update the App and the COVID-19 module will appear in the global English version
For women and families who have a pregnancy loss, in addition to the grief and pain felt, the social distancing requirements of Coronavirus (COVID-19) may exacerbate feelings of isolation. The following information may be helpful to you:
Seek care by phone from your regular health provider if you are feeling overwhelmed.
Talk to your family and friends by phone, video or social media.
Remember the importance of rest, diet, exercise, sleep, grieving process and physical care.
Seek further local support resources online. You may wish to reach out to ISA member organizations in your home country for further information. Other information is available on our Resources tab.
Additional resources for bereavement care in COVID-19:
Global resources:
National resources:
Bereavement support:
General parenting support:
Disclaimer: ISA notes the limitations inherent in even the best studies at the moment, for example, relatively early stage of the pandemic in some contexts, small sample sizes, lack of clarity on whether results from one context are generalizable to other contexts, need for replication of results by other studies, need for medical experts to interpret results, etc. It is crucial for all pregnant women and those who are considering pregnancy to continue to consult your own caregiver for your individual care as they will know your specific risk factors and situation and be best able to advise you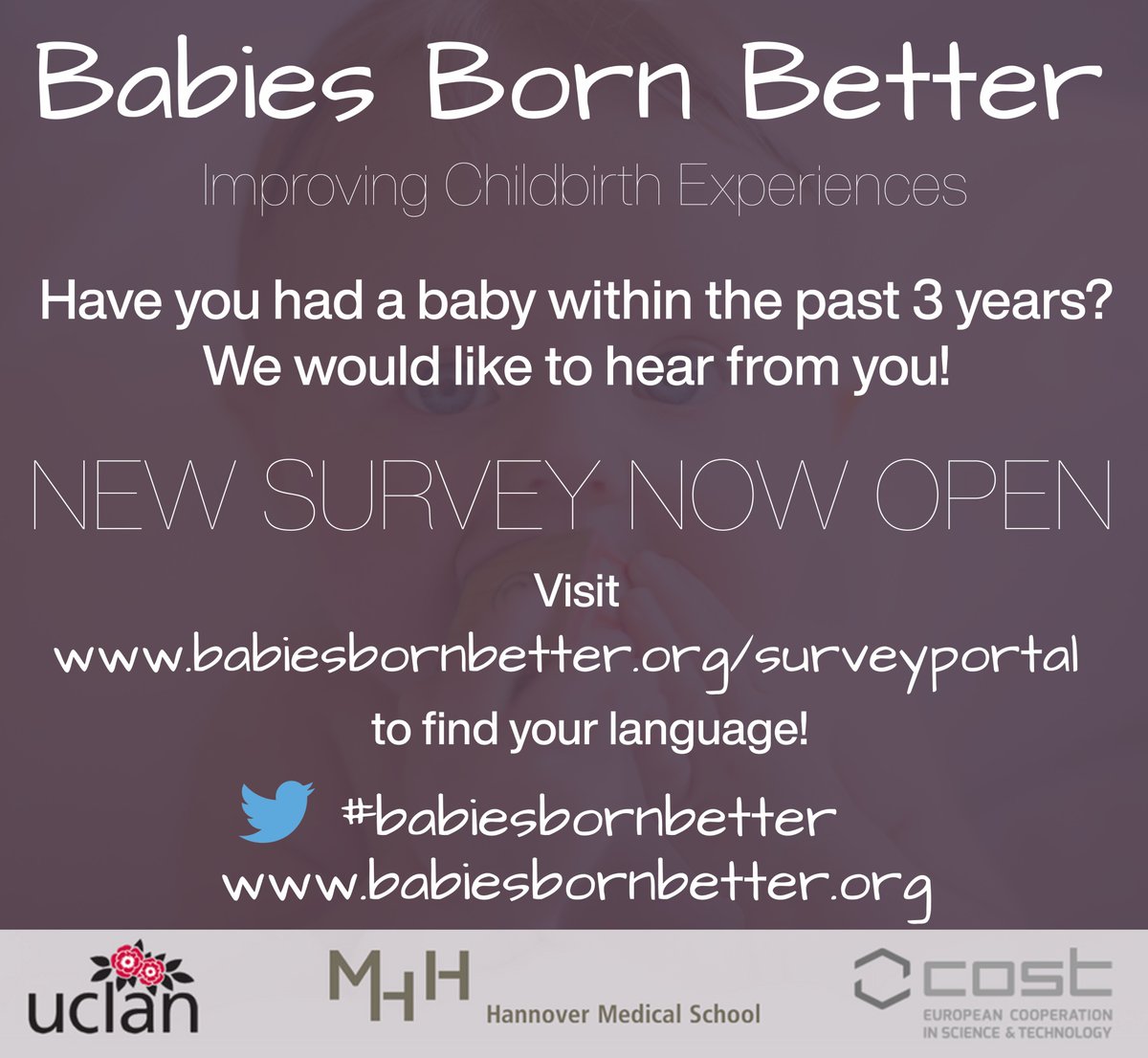 Global survey for maternity providers which seeks to capture, document, and understand how the COVID-19 outbreak is affecting health professionals working to support women and their newborns
Dr. Paula Quigley is providing regular updates on COVID-19 to DAI Global Health projects, especially on potential effects related to maternal, newborn and child health in low- and middle-income country settings. In addition, she is part of fundraising activities to enhance the response to COVID-19 in Africa.
Dr. Sanne Gordijn, an obstetrician in the Netherlands, is collecting maternal and fetal specimens from COVID positive pregnant women and their offspring  for storage in an existing obstetric biobank, including maternal and umbilical cord blood and placental (fresh) tissue. Later on, specific research questions will be formulated. This collection is in collaboration with other Dutch academic centers that all use the same sampling protocol.
Dr. Dimitrios Siassakos, an obstetrician in the UK, is collecting and analyzing placental tissue from COVID-19 positive pregnancies. With his group, he also is planning to collect data on women who are COVID-19 positive and pregnant after IVF.
Dr. Margaret Murphy, midwife academic researcher and member of the Pregnancy Loss Research Group at University College Cork in Ireland, is working with the Group to collate and contribute resources on COVID-19 and pregnancy loss to Ireland's Health Service Executive.