Welcome to the Stillbirth Advocacy Working Group, otherwise known as the SAWG! We are so glad you came to our page. 
What's new?
Have your say!
The Partnership for Maternal, Child and Newborn Health (PMNCH), based at the World Health Organization in Geneva, and the founder of the Stillbirth Advocacy Working Group (SAWG), is one of the key global organizations focused on public health. As such, PMNCH views and strategy on stillbirth prevention are of great importance for all organizations working on stillbirth.
PMNCH is in the middle of developing its new 5-year strategy and has decided to include stillbirth prevention as one focus. This is very promising. The SAWG provided feedback on the draft PMNCH strategy during Phase 1 of the strategy development process, but many of our comments were not included in the current version, so the draft strategy still has some important deficiencies related to stillbirth.
PMNCH has called for input to the revised draft strategy (available here) by next Thursday, June 4. With about 1,000 member organizations, PMNCH has a very large constituency. This means that inputs to its draft strategy will be more effective if many organizations send the same input. This is where you come in.
We are asking all organisations working on stillbirth-related issues to send a message to PMNCH to do better in incorporating stillbirths in its 5-year strategy. Please take action no later than Thursday, June 4:
(Note that you do not need to be a member of PMNCH in order to provide input.) 
Please also share this email widely with colleagues who may be able to submit on behalf of stillbirth inclusion. The more people and organizations who intervene, the more likely our voices will be heard!
Recent research from SAWG members
April 2020 – 'Classifying stillbirths in a tertiary care hospital of India: International Classification of Disease-perinatal Mortality (ICD-PM) versus cause of death-associated condition (CODAC) system'. by Dr Bharti Sharma and Dr Neelam Aggarwal
Jan 2020 – 'Men's grief following pregnancy loss and neonatal loss: a systematic review and emerging theoretical model' by Kate Louise Obst et al
Dec 2019 – 'A retrospective review of facility-level obstetric complications and stillbirths in southern Haiti, 2013 – 2016' by Alka Dev et al
Other work by SAWG members
Sue Steen:  Birth With Dignity: Mothers and Babies of Uganda
Mary Kinney: Elevating women's voice in the politics of newborn health
Debbie Haine: Establishment of Stillbirth Resource Center, New Jersey
Who are we?
We are a group of parents, clinicians, researchers, policy-makers and others who are interested in using ADVOCACY as a tool to help end preventable stillbirths and support families and caregivers after a death.
In short, we are the ADVOCACY ARM of the International Stillbirth Alliance. We come from all over the world and we are always excited to welcome new members, especially from countries with high stillbirth numbers. Let us know if you are interested in joining!
We are co-chaired by Zan Leisher, ISA Chair, and Hannah Blencowe of the Centre for Maternal, Adolescent, Reproductive, & Child Health (MARCH) at the London School of Hygiene and Tropical Medicine.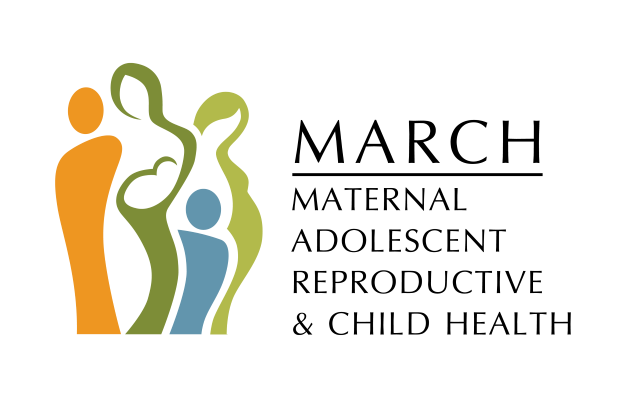 The MARCH Centre, led by Dr Joy Lawn, brings together over 200 researchers at the London School of Hygiene & Tropical Medicine to improve the health of women, children & adolescents worldwide. ISA is proud to be connected to MARCH through our advocacy work!
The SAWG was founded in 2016 by the Partnership for Maternal, Newborn and Child Health (PMNCH) of the World Health Organization. When PMNCH shifted its strategic priorities, ISA and LSHTM stepped in to keep the SAWG going.
PMNCH is an alliance of more than 1000 organizations–including ISA!!–in 192 countries, working on sexual, reproductive, maternal, newborn, child and adolescent health. PMNCH serves as a platform for the members to align objectives, strategies and resources, and agree on interventions to improve maternal, newborn, child and adolescent health. If you represent a health-related organization, consider joining PMNCH to add your voice!
What do we do?
We have monthly meetings on our Zoom platform courtesy of ISA's Australia Regional Office, the Stillbirth Centre for Research Excellence (thank you CRE!!!). One of the best parts of our meetings is hearing from everyone about the latest stillbirth work we've been doing.
We are doing our part to build up the GLOBAL NETWORK FOR STILLBIRTH! Send us a message if you are interested in joining us.
We also get together in person once a year at the fantastic ISA annual conferences. In between times, we also get a lot of work done.
Global Scorecard
One of our major projects is the Global Scorecard for Ending Preventable Stillbirths. These images show the first page of the Scorecard in English and the second page of the scorecard in Spanish.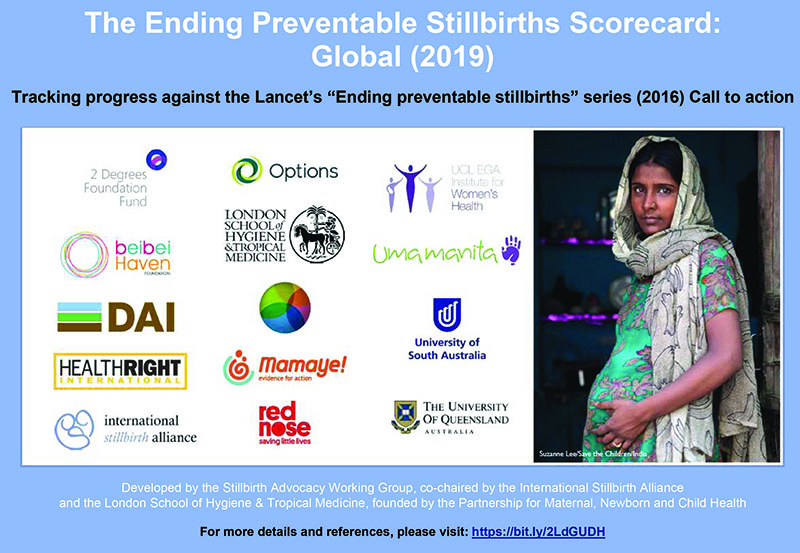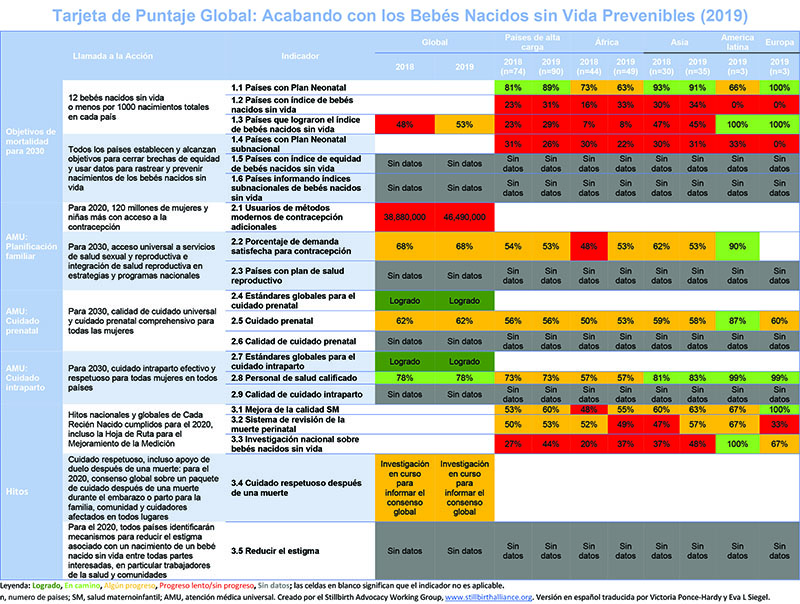 The Global Scorecard has been developed to track progress against the Call to action set out in the Lancet's 2016 series on Ending Preventable Stillbirths.
Blog Series
Another project is our wonderful Blog Series! Thank you to Save the Children's Healthy Newborn Network (HNN) for hosting! 
We love to raise your voices, so please let us know if you are interested in writing a post. All it takes is an idea about stillbirth and 600 words! And think about joining HNN!
What is Advocacy?
Not sure what "advocacy" really means? No worries! Check out these pages from Save the Children International  to get started. It's all about MAKING CHANGE HAPPEN and at ISA, that means ending preventable stillbirths and supporting families and caregivers after a death – JOIN US! 
Let us know what you think about our work through Twitter #EndStillbirths @ISAStillbirth or on our Facebook page (don't forget to like our page).