ISA Registry of Stillbirth Parent Support Organizations: Search Results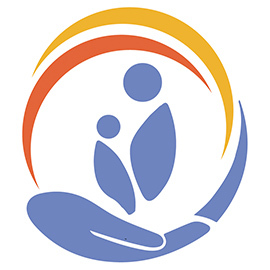 On 2022-08-15 at 10:19:18 PM, you searched for:
1st Breath
4Damani
A Memory Grows
Abigail\\\'s Footsteps
Aching Arms
AdventHealth Shawnee Mission
Alternatives - Counselling and Listening Rooms
Angel Casts Charitable Trust
Angel Eyes
Angel Hearts Limited
Angel Whispers Baby Loss Support Program
Asociación Umamanita
Australian College of Midwives
Baby Loss Family Advisors
Baby Loss Retreat
Baby\\\'s Breath Canada
Baptist Health Lexington\\\\\\\'s Perinatal Bereavement Parent Support Group
BC Childloss Support Network
Bears Of Hope Pregnancy & Infant Loss Support
Beibei Haven
Bereaved Parents of Madison Inc.
Bereaved Parents of the USA
blue sky and lullaby
Bundesverband Verwaiste Eltern und trauernde Geschwister in Deutschland e.V.
Butterfly Run Vancouver
Care for the Family
Child Bereavement UK
Chums Babyloss Bereavement Service
Ciao Lapo
Count the Kicks Healthy Birth Day, Inc.
Emma\\\'s Footprints
Empower Mama Foundation
Empty Arms Bereavement Support
Empty Cradles
Faith\'s Lodge
Footsteps Counselling & Care
Forget me not Children\\\'s Hospice
Friends Of Serenity
Fundación Era en Abril
Fundación Amparos
Gifts from Liam
Good Mourning Counseling & Consulting LLC
Grieving Parents Support Network
Group B Strep International
H.E.A.R.T.S. Baby Loss Support Program
Held In Our Hearts
Help Us Grieve (HUG)
Hendricks County Angel of Hope
Hope After Loss
Hope Box Canada
Hope Restoration Center (part of the PROMISE Initiative Ghana)
House of Fertility Empty Wombs Pregnancy Loss and Baby Loss Support
ICP Support
Imagine A Center for Coping with Loss
Infants Remembered In Silence © (IRIS)
JIC Fundación de apoyo ante la muerte gestacional y neonatal
JOEL The Complete Package
Käpy Lapsikuolemaperheet ry/ Käpy Child Death Families
Kicks Count
Light in Hands, charity foundation
Love, Jasmine
Lydie\'s Loop: Steps against Stillbirth
M.E.N.D. (Mommies Enduring Neonatal Death)
Maggie Rose Perinatal Bereavement Program
Making Miracles
MAMA Academy
Mamatoto Resource & Birth Centre
Maple Grove Hospital Perinatal Loss Group
Mending Babyloss
Metro Vancouver Empty Cradle Bereaved Parents Society
Movimiento Rubén- Lactancia en duelo.
Muma Nurture
National Twin Loss Support
NechamaComfort
Northside Hospital Heartstrings Perinatal Bereavement Office
Norwegian SIDS and Stillbirth Society (Landsforeningen uventet barnedød)
Nova Foundation
Now I Lay Me Down To Sleep
NUBESMA. Asociación de apoyo al Duelo Gestacional y Neonatal de Valencia
October 15 - Pregnancy and Infant Loss Awareness Day Canada
One Moment
Oscar\\\'s Wish Foundation
Our Missing Peace
Pacific Post Partum Support Society
Parent Support of Puget Sound
ParentCare Society of Edmonton
Partnership for Maternal and Child Health of Northern New Jersey
Petals Charity
PLAMIENOK n.o.
Pockets of Light Inc
Postpartum Support International
Pregnancy After Loss Support (PALS)
Pregnancy and Infant Loss Network- Sunnybrook Health Sciences Centre
Pregnancy and Infant Loss Support Belgium
Pregnancy Counselling and Care Scotland
Pregnancy Crisis Care (Plymouth & SE Cornwall)
Pregnancy Loss and Infant Death Alliance (PLIDA)
Pregnancy Loss Support Program of the National Council of Jewish Women New York
Project Loreal
PROMISE INITIATIVE GHANA
Red el Hueco de mi vientre
Red Nose
Reflect
Remember My Baby
Remembering Riley
Return to Zero: HOPE
Rindy\'s HOPE Group
Robinson Research Institute
Sands (Stillbirth and Neonatal Death Charity)
Sands New Zealand
Share Pregnancy & Infant Loss Support
Sharing Parents of Sacramento
Shereen Hamadneh
Email:

Shereen_hamadneh@yahoo.com

Phone:

+962797050079

Permission to share:

Language:

Arabic, English

Location 1:

Jordan Irbid Irbid city
SiMBA - Simpsons Memory Box Appeal
SLOW
Society for Pre and Post Natal Services (SPANS)
SOFT UK
Spädbarnsfonden (Swedish Infant Death Foundation)
Star Legacy Foundation
Still A Mum
Stillbirth Society of India
Stille Levens | Kenniscentrum Babysterfte
Sufficient Grace Ministries: Perinatal Hospice & Bereavement Support Services
The BeliEve Foundation
The Colette Louise Tisdahl Foundation
The Compassionate Friends Australia
The Compassionate Friends of Canada
The Compassionate Friends Victoria
The Last Kiss Foundation
The Lighthouse Arabia Center for Wellbeing
The Lily Mae Foundation
The Mariposa Trust
The Perinatal Bereavement Program at Good Samaritan Hospital
The Perinatal Loss Centre
The TEARS Foundation
The TEARS Foundation Kenya
The Village
Three Little Birds Pregnancy and Infant Loss Support
Through the Heart
TimeNorfolk
Tiny Treasures Perinatal Loss Resources
Twins Trust Bereavement Support Group
University of Utah
Verwaiste Eltern und Geschwister Hamburg e.V.
Vienna Family Network
Whetūrangitia
Women\\\'s Rehabilitation Association